Great feeling when an old memory is brought back to life in a new setting. Was catching up on Facebook updates when I saw this one about fly-by-night popup markets:
https://www.facebook.com/jamesechols/posts/10152426507276397
My mind suddenly rushed off into long-distance memories from my teens and dragged home one about a street pedlar in Calais, France.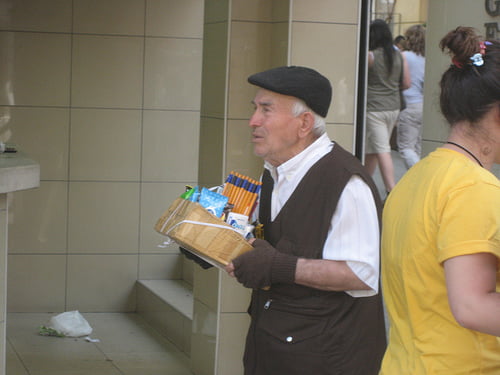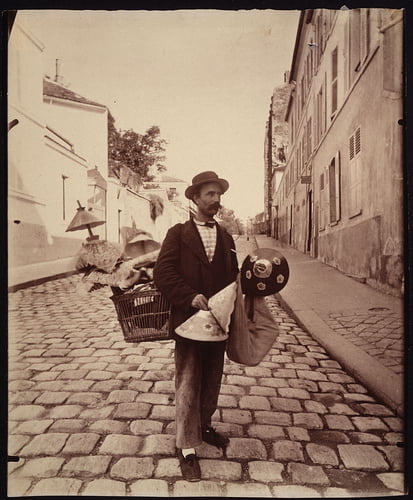 My secondary school took us to Calais when I was 14. I think the only reason the school arranged the trips abroad was so the teachers could grab a few bottles of duty free French wine and Scotch – these were the days before we could bring back goods from the EU free of tax and duty costs.
I remember an old man spreading a blanket onto a pavement next to a busy boulevard near a busy roundabout. The blanket was thinly covered with souvenirs, lighters with little pens in them, key-rings, beaded bracelets and other little knick-knacks. Was so funny and unexpected.
I bought a few lighters which were quickly nicked by my mom when I came back to England. Always been a fan of gadgets. Those lighters with built in pens were as amazing as iPads when I was a kid.
This made me think
Should we grab a blanket each and start peddling a few odds and ends?
We could sow a couple of pouch pockets onto a blanket. Make a harness so we can wear it like a rucksack. Folded up neatly we could carry enough lightweight gear to make enough pocket money to pay our gas bills.
A quick Google brought up pages that tell us how to get a street pedlar's license (or peddler, as most of us spell it) and how to get street trader license. I'm interested.
Lots of people need extra money
We could sell friendship rings, ink pens, touch screen stylus pens, sim cards, tissues, hand wipes, pocket sized deodorants…
What other impulse-buys are small enough and lightweight enough to be carried in a blanket from street to street and from park to park? We need bits and bobs we can sell to fulfil in-the-moment-needs.
Franchise!
I'm going to make super modded pedlar blankets to sell on eBay and Amazon. Complete starter kits for budding street traders everywhere. This will be The Franchise of the Year, 2014/2015. Interested?
You read it hear first.